Peaks of Otter
Three mountains surround a pristine lake, plus spectacular views from 4,000 feet above sea level. Hiking trails, natural springs, waterfalls, restaurant, gift shop, travel lodge, campsites, flora and fauna galore.
The Peaks also feature Johnson Farm, a restored, museum quality, working farm, Polly Woods Ordinary (food, drink and lodging for early travelers), an Outdoor Amphitheatre (summer shows) and last of all, Balance Rock, a true natural wonder! (A boulder the size of a car is perched atop another one, and it wobbles back and forth like a rocking chair!) www.peaksofotter.com
Mabry Mill
Working 19th century grist mill, it's the most photographed site on the entire Blue Ridge Parkway.
www.blueridgeparkway.org
Mill Mountain Zoo

Wildlife exhibits, including the delightfully entertaining prairie dog colony. Also features a stunning overlook of Roanoke. www.mmzoo.org
Center in the Square
Featuring science, history, and art museums, planetarium, 20 restaurants, 2 live performance stages and farmer's market. www.centerinthesquare.org
D-Day National Memorial
National monument to WW-II's turning point. 23 Bedford men made the ultimate sacrifice. (As a percentage of the town's population, it's more WWII casualties than any other city in the United States. And it all happened in one day!) www.dday.org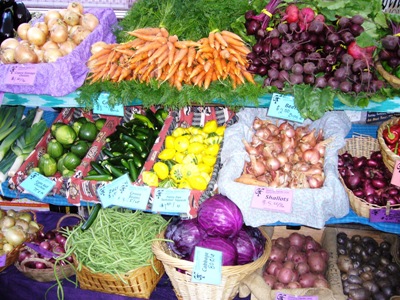 Booker T Washington Park
Childhood home of the ex-slave and pioneer of education for black Americans. www.nps.gov/bowa
Transportation Museum of Virginia
Lovely collection with an emphasis on trains. Also features a nice assortment of local historical photos and memorabilia. www.vmt.org
Grandin Theatre
This independent and locally owned treasure is meticulously maintained to look just like it did in the 1930's. Only the seats and projection equipment are modern. Truly a delightful cinema experience.
Poplar Forest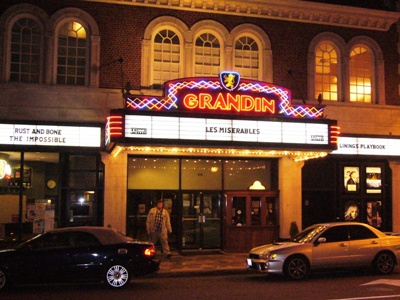 Beloved country retreat of President Thomas Jefferson. He designed and oversaw it's construction, and well as the landscaping, and called it "the most valuable" of his possessions." www.poplarforest.org
Taubman Museum
Numerous artistic delights in a building so stunning it stands as art itself. www.taubmanmuseum.org
Day Trips
Don't forget the surrounding area when you need a little inspiration. This is the prettiest place in America! There are thousands of different mini vacations you can make with the Lake as your launching point. If you haven't gone scenic driving to explore our delightful back roads, then you're just plain depriving yourself. So if you have cabin fever, pick up your keys, jump in the car, and go! "Off the beaten path" heaven awaits. In a half-hour you can be someplace you've never seen before. Here are links to a few suggested stops, but personally, I find the back roads leading to no place special the most special of all!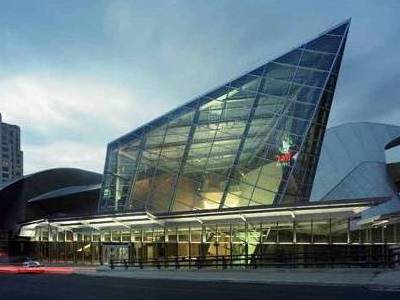 AND A FEW MORE....
Smith Mountain Lake State Park
Exhibits, trails, swimming, boating, camping, and vacation cottages.
(540) 297-6066
Smith Mountain Lake Dam Visitor's Center
Features a stunning overlook and a self guided tour that explains how hydro electric power generation works.
(540) 985-2587
Raining? ...Valley View Mall
120 stores and 16 theatres
More Rain? ...Tanglewood Mall
80 stores and 10 theatres